We don't have to tell you how competitive the real estate space is because you already know that. There are realtors literally everywhere, with each one trying to position themselves to get in front of the market.
It's extremely important in such a saturated market that you make a great first impression with your buyers and sellers. It's absolutely crucial to your business that you have the team, marketing, and knowledge behind you to differentiate yourself from the hundreds of other realtors in your space.
That's where DSB Insurance can help your business flourish.
Let's face it, real estate agents have no room for error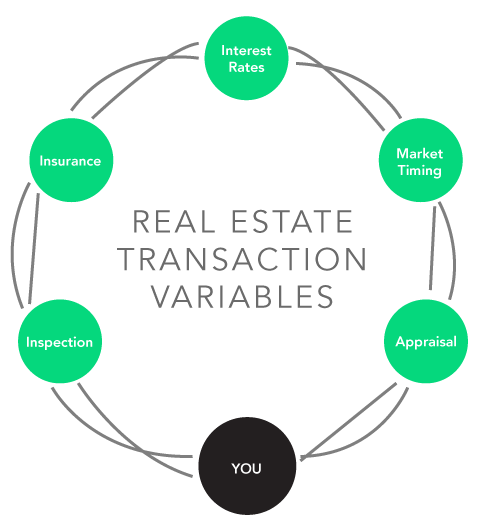 There are obviously multiple variables that go into a real estate transaction. When your deal is on the line, everything needs to fall into place from market timing to appraisals, to inspections, mortgage interest rates, and of course, homeowners insurance.
We've personally seen many times with our own eyes real estate deals fall apart when just one of these variables isn't right. In fact, it happens all the time.
Tell me if this situation sounds familiar to you
You have a buyer who is looking for their dream home with only so much money to spend. You invest days, weeks, and maybe months working with them, showing them various properties, going back in forth with lenders, contractors, township officials, inspectors, meeting them at night, calling them first thing in the morning, talking them off a ledge — only for things to not work out because something falls through.
It's no fun, but unfortunately as you know, that is the grind of the real estate business. You need as many leads as you can get, because the reality is, some of them aren't going to pan out no matter how much time and energy to invest.
Maybe more importantly, when you get a lead, every step of the buyer/seller journey needs to be better then the last. You need to make an impression that sets you apart from everyone else.
We can help you sell more properties
This is why it's important to utilize an insurance agency like DSB Insurance to provide your buyers and sellers with quality customer service, quick response, and the "above and beyond" attitude. When we get involved, it's truly a win-win-win situation.
Here's the thing though, we're not looking to work with just any realtor. We want to work with quality realtors who we can also refer to our own quickly growing client base when they need help. At the end of the day, we want this to be beneficial for all parties involved.
We're in this to help our clients and customers any way we can, so that we too can differentiate ourselves from our competition.
If you fit this mold and would like to be listed as a preferred referral partner for our clients please take a moment and join our Private Business Network by completing the form below to register. Once you do, you will have access to our website in ways that allow you to network and communicate with not only us, but our clients, and other local professionals like lenders, accountants, financial advisors and more.