Insuring Your Valentine's Day Jewelry
Valentine's Day is quickly approaching. I have a quick question…What are the most common gifts on Valentine's Day?  Is it chocolates, flowers or a romantic dinner?  No, it's jewelry!  People spend about $4.5 billion in the US on jewelry purchase for Valentine's Day!  Maybe Valentines Day is the day your loved one popped the big question!
When you received or bought that new shiny ring, I'm sure Insurance was probably not the first thing on your mind.  However, after receiving that sparkling diamond on your finger, one of your next steps should be to contact DSB Insurance Agency, LLC to place coverage on your new bling.
Yes, you do have some automatic coverage for jewelry in your home or renters insurance policy.  However, did you know that jewelry is typically limited to around $1000 for theft?  What if the diamond falls out or your misplace or lose your ring?  That is something that typically isn't included under your home or renters unless you specifically schedule your ring or expensive jewelry.
Simple steps can be taken to ensure your jewelry is properly insured:
Step 1) Contact your homeowners or renters insurance agent to see what your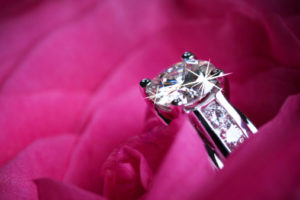 current policy covers. Consider purchasing additional personal property coverage to provide you with the necessary protection to replace the item if lost or stolen.
Step 2) Keep the store receipt from your jewelry purchase for your records and provide a copy to your agent when adding coverage for your item to be maintained as part of your insurance policy. This will help speed up the claim process if you have a loss.  Make sure you also update your home inventory with your new jewelry. If you do not have the original receipt (usually the case when it comes to vintage and antique jewelry) or if you are adding an item you have owned for more than a year, be sure to have your item appraised for the replacement value and provide your insurance agent with the copy of the appraisal.  And, remember, the price of precious metals and stones have been increasing in recent years so maintaining current appraisals and updating your coverage will ensure you are fully covered.
Step 3) Take a photo of your jewelry. Provide a copy of your photos to your agent with your receipt of appraisal and also maintain copies in your records.  This is just another way to keep a record of your item to show what condition your jewelry is in and to assist in the claim process should you experience a loss.
Step 4) When not wearing jewelry, store in a secure location. The best way to keep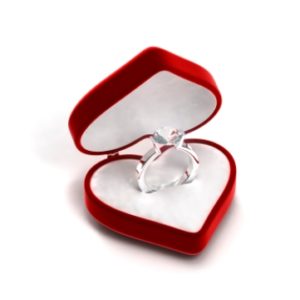 track of your valuables, when you aren't wearing them, is to buy a safe in which to store your precious items.  Or, consider a safe deposit box at your local bank. You can  keep your receipt or appraisal in the safe as well.
Putting an insurance policy on your engagement ring or other jewelry may sound unromantic, but nothing could show you care more than ensuring your cherished items are forever secure. Hope you had a wonderful Valentine's Day!